July 23rd - Rapid Housing Initiative, Update on COVID-19 Vaccines and New Border Measures for Vaccinated Travellers
Dear Community -
One week into the Third Phase of Ontario's Re-opening Plan and life sure feels like it is returning back to "normal". My family celebrated Vivian's third birthday with a small gathering indoors recently. It was refreshing to be in the company of some of our family members who we have not seen regularly since the onset of the pandemic.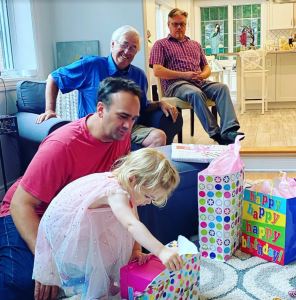 All of our hard work is paying off. Let's continue to follow the advice of public health officials as we navigate new variants of concern and the easing of international border restrictions. 
In this email newsletter, I will touch on an important local funding announcement, an update on our border measures, the latest on COVID-19 vaccines and more!
Incase You Missed It: Rapid Housing Initiative Funding in Our Community
Yesterday, I joined my colleague Adam Vaughan, Parliamentary Secretary to the Minister of Families, Children and Social Development (Housing), to announce funding coming to our community from the Rapid Housing Initiative.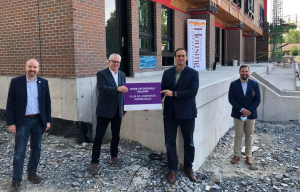 Kingston will be receiving $7.4 million through the Cities Stream under the expanded Rapid Housing Initiative. This funding will be used to support the creation of 28 new affordable homes for individuals and families living in our community who are in uncertain housing circumstances, experiencing or at risk of homelessness, or living in temporary shelters because of the pandemic.
Creating housing rapidly to address Canada's current housing crisis is a priority for the Government. The Rapid Housing Initiative will help provide immediate support and create safe and stable housing for thousands of vulnerable individuals and families in communities across Canada. 
To watch the announcement, please click here. To read more about how our community will be impacted by this funding, please read this article. 
Update on COVID-19 Vaccines
Last weekend, Canada surpassed the United States' percentage of population being fully vaccinated against COVID-19. 
More than 44.8 million doses have been administered to Canadians, and over 53 million doses have been distributed to the provinces and territories. This week alone, more than 7 million doses will be arriving into Canada. 
On Saturday, I joined the more than 16.5 million Canadians in receiving my second vaccine dose. My second dose of AstraZeneca was administered by Mallory at Barriefield Pharmasave. Thank you to the dedicated and talented healthcare workers who are working tirelessly to vaccinate our community!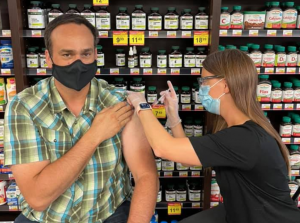 Increase to the Canada Child Benefit
On Tuesday, the Canada Child Benefit was increased, allowing more families in our community to better afford costs associated with raising their children. 
Since 2015, more than 11,700 families in our community have been supported by the Canada Child Benefit. 
For more information on the Canada Child Benefit, please visit this website. 
New Border Measures 
On Monday, the Government announced that they are ready to move forward with adjusted border measures. 
Starting on August 9th, 2021, the Government intends to allow entry in to Canada to US citizens and permanent residents for non essential travel, who are currently living in the United States, and who have been fully vaccinated with a Health Canada approved vaccine.
On September 7th, 2021, the Government intends to open Canada's borders to any fully vaccinated traveler who has completed the full course of vaccination with a Health Canada approved vaccine and who meet the specific entry requirements. 
Please visit this website for more information. 
Mary Simon's Swearing In Ceremony
Mary Simon will be sworn in on July 26th as Canada's Governor General. As the 30th Governor General, she will be the first Indigenous person to hold the office. 
You can read more about the Ceremony and learn how to watch it, by visiting this website. 
I hope everybody is able to enjoy our warm weather and take advantage of the many local outdoor amenities our community has to offer. 
Best wishes, 
Mark